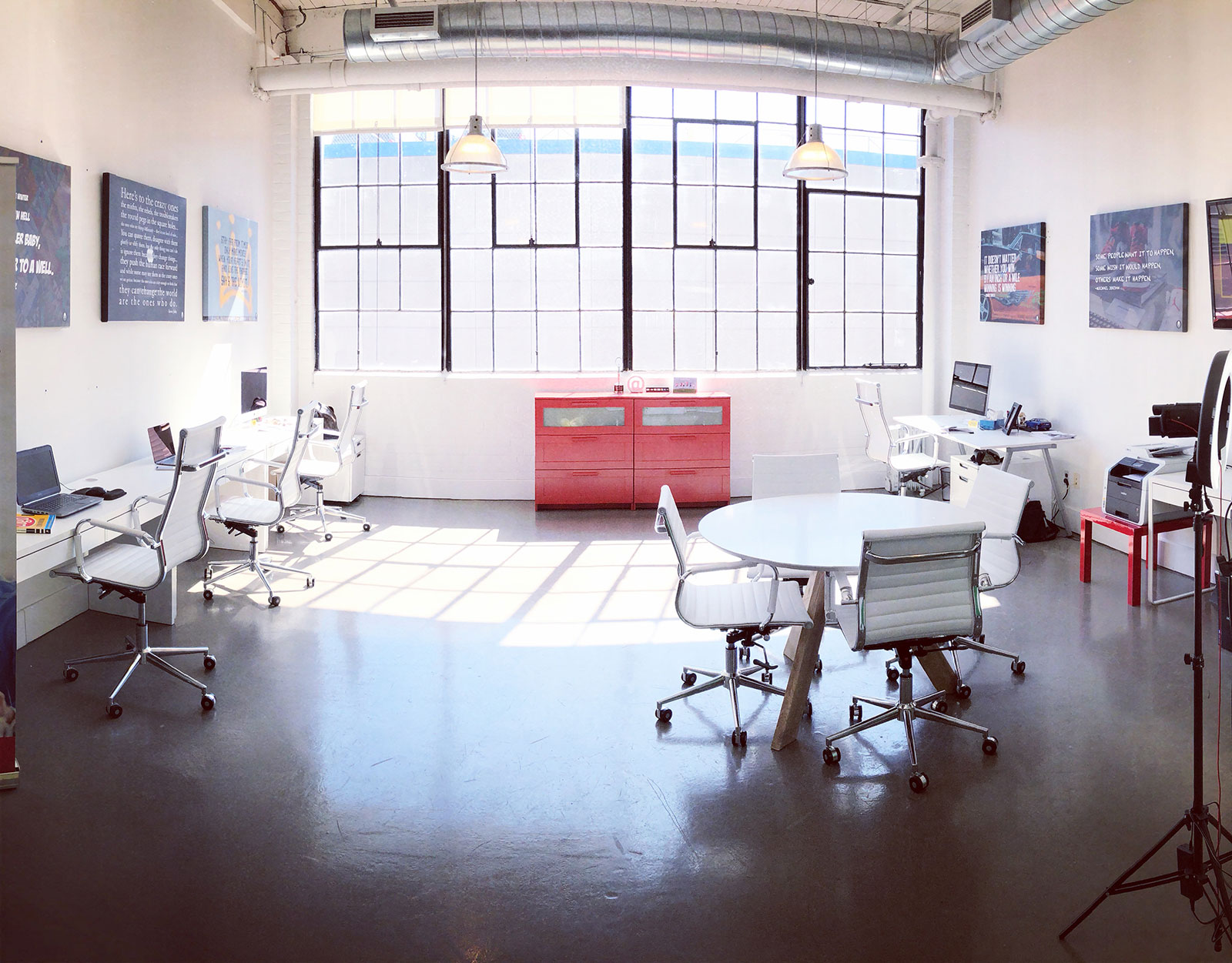 Sandbox Media Corp. is pleased to announce the launch of their brand new trendsetting website, and new office location in Liberty Village in Toronto, Ontario, as it celebrates it's 10 year anniversary.
Having been in the pipeline for the past six months, the arrival of the new Sandbox Media website completely overhauls Sandbox Media's online image, with a fresh new look coupled with a more intuitive, and smoother user experience. This redesigned site offers unparalleled design with the incorporation of drone videography, improved focus on their key services, and enhanced rich content focused on the providing current and potential clients with all the information they are looking for in a variety of formats. The new website enables gives visitors an informative and educational experience, in regards to digital marketing, and how they can improve their digital marketing strategy to drive business growth. The growing use of video online was not ignored as the new site features descriptive videos throughout the site to provide an engaging experience.
In addition to the new website, Sandbox Media is celebrating it's 10 year business anniversary with a new home, in the heart of Toronto's Liberty Village. The relocation is driven by Sandbox Media's recent growth in Toronto, and their on-going commitment to better serve their clients. Sandbox Media now occupies a modern loft style office space in the iconic Liberty Market Building. The new office also features a design studio with it's own photography and video blog studio, fully equipped with professional lighting and 4K recording tools. It's where they shoot their weekly Digital Marketing Moment blog videos.
"We are beyond excited about our new office and website. The website provides great information for our clients and prospects. I couldn't be more proud of the entire team, who went the extra mile to illustrate the level of modern design, original content, and functionality we are capable of, and can offer to our clients. Our new office is exactly what I had envisioned, and the modern loft style office is perfect for helping us push the envelope when it comes to design and creativity. I couldn't be happier to celebrate Sandbox Media's 10 year anniversary. I'd like to express my thanks to our team members and clients for the journey so far, and look forward to pushing the envelope when it comes to digital marketing in the years to come." – Sandeep Sambhi, CEO of Sandbox Media.
About Sandbox Media:
Sandbox Media is Toronto-based Digital Marketing Agency. For the past 10 years, they have helped businesses with digital marketing strategies, website design, and building an online presence, that leads to increased leads, sales and improved conversion rates. For more information, please contact: info@sandboxmedia.ca